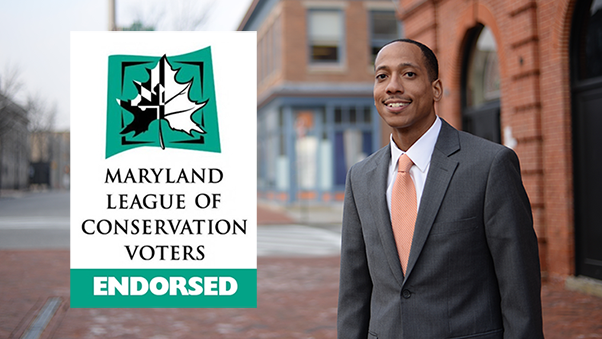 Maryland League of Conservation Voters (Maryland LCV) on Wednesday released its list of eight endorsed candidates in the 2016 Baltimore City Council elections. "Baltimore City is primed for a dramatic leadership change," said Karla Raettig, Executive Director of Maryland LCV. "We are proud to endorse these candidates, who will put the environment at the heart of their candidacy and tenure."
District 2: Brandon Scott
District 6: Sharon Green Middleton
District 7: Shawn Tarrant
District 8: Kristerfer Burnett
District 9: John Bullock
District 11: Eric Costello
District 13: Shannon Sneed
District 14: Mary Pat Clarke

"This is an exciting time for Baltimore City, and there were many candidates and incumbents with strong environmental records," Raettig said. "The eight candidates we endorsed represent the truly exceptional among them. They have demonstrated leadership on environmental issues and a commitment to advancing a pro-environment agenda on the City Council."
Before announcing endorsements, Maryland LCV sends a questionnaire to each candidate to review their positions, record, and plans for protecting Maryland's environment. Additionally, the Board of Directors and staff routinely conduct interviews with candidates.
"Maryland League of Conservation Voters is dedicated to protecting our air, land, water, public health, and to promoting environmental justice, through effective legislation. We have a great opportunity to make a substantial difference by supporting these worthy candidates to ensure a
livable and just urban environment," Raettig said.